"Because watercolor actually moves on the paper, it is the most active of all mediums, almost a performance art."
This week in For the Painter #18...
1. What I learned from One Year of Watercolor Painting
"Embrace the mistakes and failures because they are valuable learning lessons."
2. Comparing Orange Pigments
"...it's currently autumn, and pumpkin everything is everywhere, so who can resist orange? I'll compare and explore common orange watercolors below..."
3. Call to Artists: TWSA Exhibition
The Transparent Watercolor Society of America is holding its 46th Annual Exhibition. The prospectus is online, and entries will be accepted November 1, 2021 - January 31, 2022.
As the name implies, TWSA is dedicated to transparent watercolor. On their website, TWSA defines what makes a painting transparent, and therefore eligible for the exhibition.
4. Art Together on Tuesday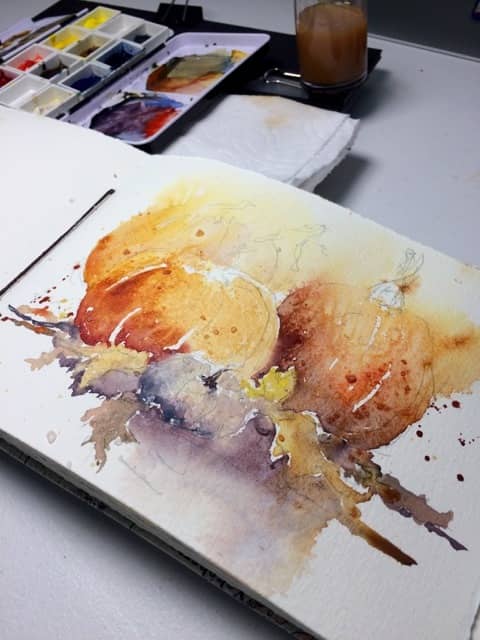 Pumpkin Sketch in progress from a few years back
Have a great week that's filled with pumpkins, spice, and everything nice!
Related Posts