This week in For the Painter #21...
1. Van Gogh's watercolor resurfaces
Last month, a watercolor by Vincent Van Gogh sold at Christie's for $35.9 million, which is more than double what other Van Gogh watercolor paintings have sold for. This painting has been a hidden gem for much of its life.
'Meules de blé', translated as wheat stacks, is a beautiful watercolor that looks fresh and lively as if it were painted yesterday rather than over 130 years ago.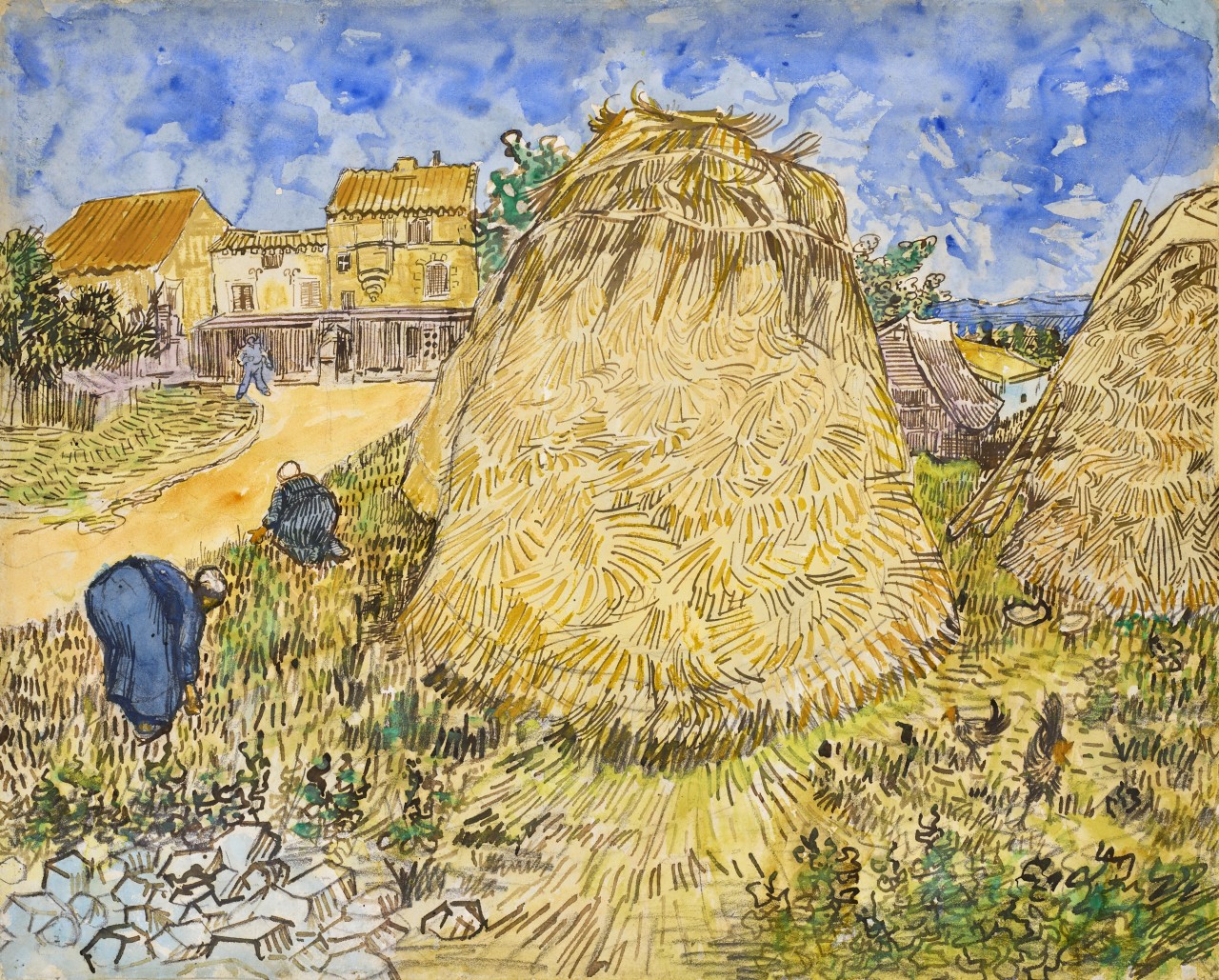 gouache, watercolor, pen and brush and black ink over pencil on paper 19 x 23 ¾ in. Painted by Van Gogh in Arles in June 1888
Van Gogh considered 'Meules de blé' to be a study and sent the painting to his brother Theo. It was sold after Theo's death and passed through a couple of owners before being seized by Nazi forces during their occupation of France.
After the war, the rightful owner attempted to recover the painting but failed. The history gets a bit fuzzy here but somehow in 1979, the painting ended up in the estate of a Texas oilman who kept it discretely displayed in his Dallas mansion until his death last year. (Discretely as in no one in the art world knew where the painting was for the last 40 years.)
The painting was auctioned last month after the heirs of the prewar owners and the oilman's family reached a settlement agreement.
Think about this... where does one hang a painting worth $35.9 million? And if Vincent would have known the eventual value, would it have made his life easier or more difficult?
From a letter Vincent wrote to Theo in May 1888...
The reason I asked for some watercolour paints is because I'd like to do some pen drawings, but coloured in flat tints like Japanese prints.
I hope you'll have as fine a Sunday in Paris as here — there's splendid sunshine and no wind.
Write to me at once, I've no money left at all.
Handshake to you and to Koning.
2

. November was a learning month
It's been over 3 years since I've taken an art class so when my birthday rolled around, I knew an online class would make a great gift.
Related Posts