"You will have many failed attempts and much frustration, but with practice, happy accidents and 'eureka' moments start to occur with increasing frequency, embedding spirit into your work. The thrill that comes from such occurrences outweighs the annoyance of the failures."
Kagan Mcleod, "Draw People Every Day"
This week in For the Painter #34...
1. Drawing People in Motion
The #OneWeek100People 2022 challenge, hosted by urban sketchers Liz Steel and Marc Taro Holmes, has come to an end.
Did you participate this year?
I only made it out to sketch once, so I ended up with around 20. I'll try again next year! Here are a few from a sketching session at Sunset Bay on a sunny (but chilly) day this last week. I used a pencil, a brush pen, and a water brush to blend out some of the ink.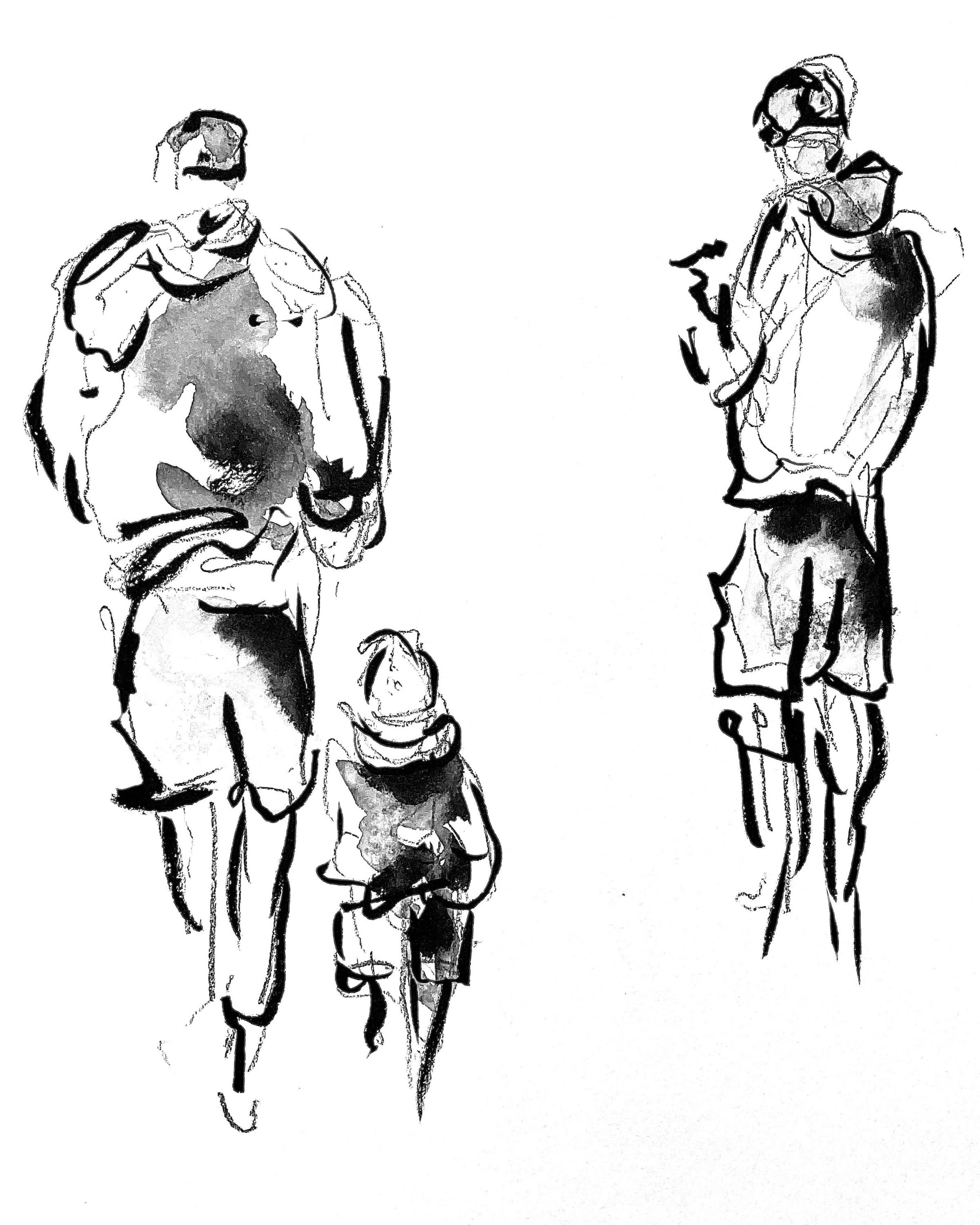 My Sketches from Sunset Bay
If you would like to sketch more figures, Marc Taro Holmes has a wonderful pdf titled Drawing People in Motion. In the pdf, Marc describes his process of sketching.
He begins with light, fluid pencil lines. Then he draws in ink. Next, he adds in heavier ink areas to create shadows and form. And the final step is color. The result is an expressive sketch that captures the essence of a figure in motion.
I love this piece of advice from Marc - "Look for character traits that say who this person is." This may be the key to sketching interesting figures rather than a field of zombies, haha! (And yes, I've drawn plenty of zombie-esque figures.)
2. Line and Wash Farmhouse
If you're looking for a fun and easy painting project this afternoon, this is the perfect follow-along project. Peter even provides a link to the sketch.
For the Painter is a weekly newsletter to inspire painters. Fill out the form below to receive the next issue on Sunday.
Related Posts